Leaving a community
Below is a list of organisations that support individuals who have made the decision to leave a religious community and are in need of support.
General sites covering multiple religions
Faith to Faithless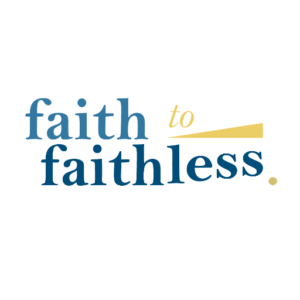 Faith to Faithless is an organisation founded by two ex-Muslims which supports those who have chosen to leave their religion and aims to address the stigma that leads to individuals concealing their non-belief.
More information about the work that they do can be found at http://faithtofaithless.com/
Recovering from Religion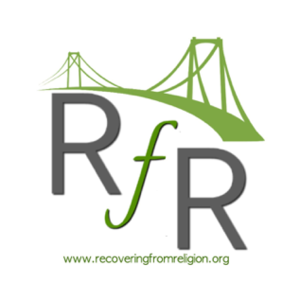 Recovering from Religion provides practical and personal support to individuals during the transitional process of leaving their religion or letting go of their religious beliefs. It offers access to local groups which meet monthly all over the world.
More information, including details of how you can find a local group, can be found on their website.
Inform

Inform, the Information Network on Religious Movements, 'is an independent charity providing information that is as up-to-date and reliable as possible about what many call cults, sects, new religious movements (NRMs), non-conventional religions, alternative religions, spiritual or esoteric movements and/or self-religions.' It is based at the London School of Economics (LSE). More information and advice can be found at http://inform.ac/
Cult Information Centre

The Cult Information Centre 'is a charity providing advice and information for victims of cults, their families and friends, researchers and the media.' Its website can be found at http://cultinformation.org.uk/
Family Survival Trust

The Family Survival Trust is a charity founded 'in order to help and advise the many families affected by abusive and totalitarian cults, sometimes masquerading as religions or 'personal development' groups.' More details can be found at http://www.familysurvivaltrust.org/
Leaving Your Religion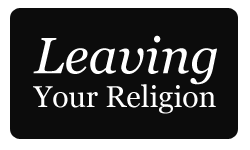 Leaving Your Religion is a book written by a former evangelical Christian describing his struggles and experiences during his transition from being religious to non-religious. The book and corresponding website contain lots of information and guidance for those considering, or in the process of, leaving their religion. More information can be found at leavingyourreligion.com
British Humanist Association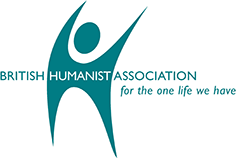 The BHA is the national charity working on behalf of non-religious people who seek to live ethical and fulfilling lives on the basis of reason and humanity. It promotes a secular state and equal treatment in law and policy of everyone, regardless of religion or belief. It also created this website.
The BHA does not currently provide advice and support specifically for people leaving religion but does hold unique expertise with respect to religion, education, and the law, and is also able to sign-post individuals to specific groups.
Sites for specific religious groups that run schools
GesherEU – Charedi Judaism

GesherEU is a registered charity and community of support which helps Charedi Jewish individuals living in the UK, or elsewhere in the EU, to explore the possibility of 'living beyond the confines of their present Ultra-Orthodox community'. GesherEU aims:
'to provide a safe space to those seeing to enter mainstream society beyond the insular ultra-religious communities in which they were raised. People from the ultra-orthodox and Chasidic communities who choose to enter mainstream society, currently do so as new immigrants in every sense. They case cultural disorientation and isolation coupled with a lack of practical knowledge and skills to function independently. GesherEU aims to provide support and assistance including educations, vocational and social support, to those who choose to make this difficult transition'. More information can be found at http://www.geshereu.org.uk/
Mavar – Charedi Judaism

Mavar is a registered charity and a 'confidential service that helps people from the Charedi community explore new paths in life. Mavar supports people who have grown up in the ultra-orthodox community who are exploring options to work, study or live beyond the community. Founded on the belief that everyone has the right to choose his or her own path in life, we provide professional, caring and confidential guidance to help each person achieve their goals.' More information can be found at http://mavar.org/
WikiPeebia – Exclusive Brethren

WikiPeebia is a group, based in the US but also active in the UK, that provides support and assistance for those who have left the Exclusive Brethren. More information can be found at http://wikipeebia.com/
PLANS/Waldorf Critics – Steiner movement

People for Legal and Nonsectarian Schools is a US-based website that provides information related to the Steiner/Waldorf schools movement. An associated Yahoo group, Waldorf Critics, offers discussion, including from a UK perspective. For more information see http://waldorfcritics.org/ and the Waldorf Critics Yahoo group.
Council of Ex-Muslims of Britain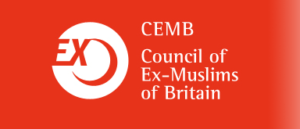 The Council of Ex-Muslims of Britain was established to 'break the taboo that comes with renouncing Islam' and to support the rights of individuals who have chosen to make that decision. More information, including how you can get in touch, can be found at http://ex-muslim.org.uk/