"For those of us who survived an ACE education, the only question is why Ofsted has turned a blind eye to these schools' failings for so long"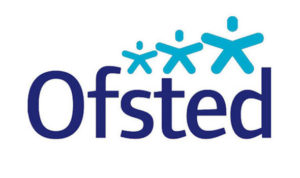 Christian schools using the Accelerated Christian Education (ACE) curriculum claim that Ofsted is discriminating against them. On October 19, Ofsted visited ten ACE schools, finding that nine were inadequate or requiring improvement. Two have since closed. In an article titled 'Watchdog is picking on us, say Christian schools', the Sunday Times reports that the schools are seeking advice from the Christian Legal Centre about a judicial review.
The Sunday Times reporting on this issue does not include a single critical opinion about the schools apart from that of the Ofsted reports, which are mentioned but not quoted. Readers will not know, then, that in June this year, according to the Independent, a number of former ACE students blew the whistle on homophobia, sexism, and creationism in their schools. They will not know that in September, several more spoke out about exorcisms, being pressured into young marriages, and historical physical abuse.
Readers will also be unaware that in November, Vice released a recording of a staff member at an ACE school saying that students could be taken to weekend retreats where evil spirits would be cast out of them. She gave this information in response to a journalist posing as the parent of a gay child, who asked what the school could do to 'help'.
ACE materials have defended apartheid in South Africa and claimed that the Loch Ness monster (a) exists and (b) disproves evolution. Ofsted has criticised some of the schools for failing to promote 'British values', and on the available evidence this criticism is well justified.
While the slightly jingoistic language of 'British values' is unfortunate, the values themselves are not controversial: democracy, individual liberty, rule of law, mutual respect, and tolerance of those with different faiths and beliefs. It is the law that schools promote all these values, and ACE schools do not. Contrary to the schools' protestations, this is the opposite of discrimination. It represents Ofsted applying the independent schools standards to conservative Christian schools as it has been to Muslim and Jewish schools for some time.
The Christian schools' argument is not even coherent. On the one hand, they argue that Ofsted is discriminating against them. On the other, as one headmaster put it, 'I think they have done it to show they will do it to everyone and not just the Muslims'. The substance of the schools' complaint, then, appears to be that Ofsted is discriminating against them by treating them the same as other faith schools.
Andrea Williams of the Christian Legal Centre told the Sunday Times 'These schools produce children who are kind, tolerant, interesting and go on to do good jobs. Most of all, they are happy'. This assertion without evidence is contradicted by writers for Faith Schoolers Anonymous, like myself, who have talked about the trauma and guilt they still live with as a result of ACE.
ACE schools have existed in the UK since 1979, and the curriculum and ethos have changed little in the intervening decades. For those of us who survived an ACE education, the only question is why Ofsted has turned a blind eye to these schools' failings for so long.
Jonny Scaramanga blogs at Leaving Fundamentalism.