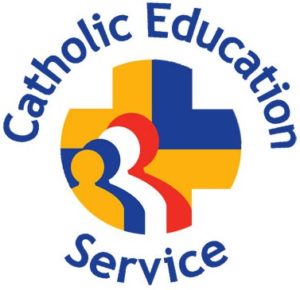 Time and time again in the debate over the proposed scrapping of the 50 percent limit on religious selection by new state-funded religious schools, one claim has been repeated more than any other by proponents of the initiative that is simply not true.
It's seen again in a recent piece by Harry Phibbs, for Conservative Home, when he writes:
Thus far new free schools have only been allowed to take a maximum of 50 per cent of pupils on the basis of their faith. Thus for instance if you were to open a new Roman Catholic school, and it was oversubscribed, only half of the pupils could be admitted on the basis of their faith. Once that quota is full, it is a legal requirement to turn away Roman Catholic children for simply being Roman Catholic.

That is quite absurd. So a "free" school does not have freedom over admissions.  A "faith" school is obliged to turn away children who follow its faith to make way for those who don't. What meaning do these words have?
This is simply not true. We do not have a quota system, we have a cap system.
The difference is this: after a school has taken its 50 percent of pupils on the basis of faith, it then has to take the second 50 percent 'without reference to faith'. But that is not the same as saying that it cannot take any more pupils of that faith. Instead, the second 50 percent affords everyone who applies equal opportunity to gain access to the school, regardless of their religion or belief.
It is almost certain that, for a Catholic school, a high proportion of applicants will be Catholics, and so a proportion of this second 50 percent will still be Catholics too. So actually the 50 percent cap is somewhat weaker than a 50 percent quota would be.
On top of that, over the years faith groups have found some clever, lawful, ways to manipulate the system and try and maximise their proportion within the faith, without breaking the 50 percent rule. One example is that if they are a minority faith school in a community with a high proportion of people of the faith, they might take their open 50 percent before their religious 50 percent, and use distance as the underlying tie-breaker. As the second 50 percent will be drawn from further afield than the first, this way they can be all but guaranteed to have a very high proportion of people of the faith amongst the open as well as the religious 50 percent.
Another way is to take all siblings under the open 50 percent, even if the older siblings already at the school gained entry under religious selection criteria themselves.
This is not to say the cap is worthless – in fact it's been highly effective in reducing ethnic segregation particularly among Christian schools. It just illustrates that it doesn't at all work in the hard way Mr Phibbs suggests.
The Government, itself, makes the same fallacy when it writes that 'creates a barrier to setting up new schools because the Catholic Church believes their own rules mean they cannot prioritise admission of non-Catholic pupils.' But once again, this isn't what is happening. They are not being asked to prioritise non-Catholic families, just give them equal access.
We've also tried taking this up directly with Catholic lobbyists and others who have been perpetuating this confusion between cap and quota. Generally they have accepted the point, but argued that it is a subtlety parents wouldn't understand.
So the Government blames the Catholic Church, and the Church blames the parents. But most Catholics, or indeed those of any religion or belief, don't want religious selection at all. And on top of that, the 'rules' aspect of the claim is highly dubious: the CES's parent body has said it does not support religious selection; most Catholic schools in other countries don't religiously select; and most Catholic private schools in this country don't either.
So why are we in this mess?
FSA team