'The school simply would not have responded in this way had pupils of the opposite sex been involved.'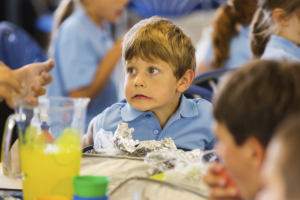 As the elder brother of a confused and upset pupil also educated at a moderate Church of England independent school in England, I feel compelled to address an incident occurring recently that made me question the core principles of the school.
The incident involved two fourteen year old boys reportedly found by an older pupil during a 'moment of intimacy' in their boarding house. One of the boys (a good friend of my brother) made the rare move a year prior to 'come out' at their previous school. This to my knowledge had never been done at the junior school, and I can count on one hand the number of pupils in my five years at the senior school who were openly gay.
Given that I had the pleasure of sharing my schooling with more than a thousand pupils during my time, and that gay rights charity Stonewall estimates that between 5-7% of the population is gay, this gives you some indication of how difficult an environment this is for LGBT people.
The incident was reported to the house master of the two boys in question, who faced a decision. If you consider that the housemaster was also privy to the knowledge that the other boy was suffering a difficult period at home and had not come out as gay (indeed he may well not be) the decision he made becomes all the more astounding.
The boys were suspended for four days, an announcement which was made to the rest of the boarding house in which they reside, and which obviously then made its way round the school. The two children had effectively been publicly shamed for an act of intimacy and curiosity, something that I and everyone else knows, staff included, had occurred on countless occasions between pupils of the opposite sex, and had gone unpunished. To be clear, the school simply would not have responded in this way had pupils of the opposite sex been involved.
This level of prejudice from a school known to foster a culture of homophobia  may not come as a complete shock to current or former pupils. However in the context of a 21st century society, it provides a further shameful footnote to the history of private schools blighted by the days of fagging, and much worse besides.
I wish for this piece to remain anonymous to protect the identities of the boys, however I hope that one day the school will be held to task for the discrimination it has actively delivered and the lasting harm it may well have caused.
Anonymous