"No girls attending our schools are allowed to study and get a degree. It is dangerous."
Ye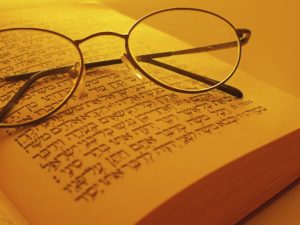 sterday the Independent published a document, written in Yiddish, which detailed the decree of the prominent strictly Orthodox Charedi Jewish sect Satmar. The decree, aimed at the independent schools it operates in both the UK and around the world, reportedly says this:

"It has lately become the new trend that girls and married women are pursuing degrees in special education. Some attend classes and others online. And so we'd like to let their parents know that it is against the Torah.

"We will be very strict about this. No girls attending our school are allowed to study and get a degree. It is dangerous. Girls who will not abide will be forced to leave our school. Also, we will not give any jobs or teaching position in the school to girls who've been to college or have a degree.

"We have to keep our school safe and we can't allow any secular influences in our holy environment. It is against the base upon which our Mosed was built."

As shocking as this is, it's nothing new.

Just a few months ago a judge upheld Ofsted's decision to ban a Charedi school in Stamford Hill from admitting new pupils because it was, among other things, 'fail[ing] to encourage respect for women and girls' and teaching pupils 'that women showing bare arms and legs are impure'. Last year, too, two schools in London reportedly wrote to parents to say that 'no child will be allowed to learn in our school' if they were driven in by their mothers, as this went 'against the laws of modesty within our society'. The schools were forced to drop the ban after the Equality and Human Rights Commission deemed it 'unlawful'.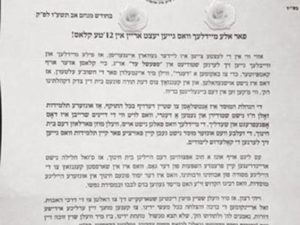 In April, a Jewish private school was failed by Ofsted because 'pupils demonstrated stereotypical views on the roles of men and women, with men "going to work" and women "cooking and cleaning"'. And last year the Rabia Girls' and Boys' School in Luton was criticised by inspectors for, among other things, teaching a design and technology syllabus which 'limits girls to activities on knitting and sewing'.
We could go on, believe me, and those are just the schools we know about. As has been well-publicised, not least on this site, the existence of illegal, unregistered Charedi schools has been an open and shamefully unaddressed secret for years.
But this is by no means a problem specific to Jewish schools, or indeed to any other kind of 'faith' school. And that's the problem. For too long religion has been allowed to range free in our schools and run roughshod over the education of our children. As long as this is the case, we'll be forced to come on here time and time again to highlight yet more tragic and heartbreakingly avoidable failings in UK schools.
Until the next time…
FSA team